Absolute Banner Manager 7.0
Banner Ad Rotation Software for Windows .NET
Rotate and manage ads on ANY SITE!
» Buy Absolute Banner Manager now!
» Features
» Online Demo
What is The Absolute Banner Manager ?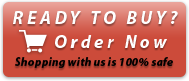 Absolute Banner Manager 7.0 is a web based Ad Server and Banner management software tool for rotating and displaying banner ads online, while tracking statistics such as impressions and click-thru rates.
It is the perfect solution for those website owners and online ad agencies looking for an affordable, advanced, yet easy to use advertisement tool.
Top features and Benefits
Why is Absolute Banner Manager the best when compared against other Ad Serving Tools?
Aside from combining a beautiful and intuitive design with a powerful performance engine, here are some of the top features that make this , your best choice for all your online advertising management needs:
Easy as 1-2-3
Set up your zones, set up your ads and get them to rotate according to your rules. The beautiful and highly intuitive interface gives you full control over your ads, advertisers and zones.
Full Lifetime License And No Recurring Fees

You don't have to rely on a 3rd party company or pay monthly fees to manage your ads online. You get the full application to set up and install on your own web site. Your site, your ads, your rules.
Supports Flash based banners and rich media ads
Use Flash, HTML or Text based ads. Absolute Banner Manager even comes with an HTML generator packed with several templates that creates the HTML required for such banners. It even supports Page Peel, Overlays and On Enter Ad banners!
Supports Google AdSense
Since May 2011, Google changed its AdSense policy making it Google Ads no loner available through iFrames (A common banner serving practice for most banner rotation applications). Absolute Banner Manager instead serves Ads through Javascript Injects guaranteeing their proper display and compliance with Google's Policy.
Powerful Targetting Engine

Define ad rotation hours and days. Target ads by countries and even cities (this option requires MaxMind's GeoLocation database which is available free). You can even target your ads to iPhone, iPads and other mobile devices!
Unlimited Ads, Zones and Users

Set up as many zones, advertisers and users as you need. There are no built-in limits as to how many advertisers, banners and zones you can set up. Our software is licensed on a per site basis, not on a per-seat basis.
Automatic Banner Rotation

Paste ONE line of code into the places of yoru site where you want your ads to appear. Absolute Banner Manager will then serve and rotate ads based on your rotationr rules. You can even have the ads to auto-refresh without reloading the page!
Plus Much, Much More!
You don't have to pay menthly fees, you don't have to pay hundreds or thousands of dollars to manage your online advertising, Absolute Banner Manager comes with everything you need to successfully start to sell your web site's ad space. Trust us : This application will pay by itself in record time.
Prices for similar solutions range from US$3000 to US$10.000 while Absolute Banner Manager.NET provides all those powerful features (and more) at a very affordable price!
---
» Online Demo » Features » Order now!
---