Absolute Banner Manager .NET
Banner ManagemENT Ad Serving Software
Features and Version Comparison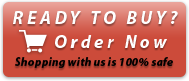 Absolute Banner Manager comes packed with everything you need to rotate and serve banner ads on your web site. It comes packed with a full featured advertiser's area which lets them log into the application at any time to check their stats and generate their own reports.
Absolute Banner Manager runs under your own domain and site. You receive the full application to install under your own site and controlAbsolute Banner Manager is entirely web based, this means that you only need a web browser to access the application. Access your banner manager from ANYWHERE with web access.
Absolute Banner Manager features
Unlimited ads and users
Supports virtually an unlimited number of Advertisers, Banners, and rotation Zones. Register as many as your server can handle!
Independent Client Zone
Advanced real-time reporting options for you and your advertisers. Statistics are real-time and available 24x7. Each advertiser account is also password-protected.
Zone Based
Your Banners are displayed in Zones which you define by inserting a simple piece of HTML code on your web pages. Assign any number of Banners to any number of Zones!
Serve ads anywhere
Display your ads on any type of web page. The Absolute Banner Manager zones lets you display your ads on any type of web page regardless of their technology (PHP, ASP, .ASPX, .JSP, you name it!).
All Ads supported.
Support all kinds of banner ads: Use GIF's, JPEG's, Text ads, HTML Banners, Flash Banners, Java applets, Rich Media Banners, and third-party ad agency code. You can even use templates to generate the HTML code for your complex banner ads.
Target mobile devices.
You can set up your ads to be shown only to mobile devices like iPhone, iPads, BlackBerries, Android devices and more!
Full ad control
Link, Text to display beneath the Banners, rotation schedule, Status (Active, Paused, Expired, Default), Weight, Cost, Max. Number of impressions per day and more!
Ads can be weighted
so some ads are displayed more often (or less) than others. You can even configure the number of banner impressions per day as well as whether or not a Banner can be displayed multiple times on the same page.
Scheduling rules
Banners can be scheduled to start rotating by defining a Start and an Ending Date and time. Also you can have "Default" Banners to display when there are no available Banners to show in order to track your higher traffic Zones (and fill the Banners space!).
Exclude Banner Competition.
Set up your ads to not be shown after displaying a competitor ad and vice versa.
Automatic Flash Detection.
Absolute Banner Manager can automatically detect flash capable devices and serve the corresponding ads to them. You can also have a graphic only and a flash version of the same ad!
Geographic Targeting
Your ads can be set to be displayed only to visitors from specific countries. You can also target your ads by city and region (This option requires you to use MaxMind's Geo Location database. Which is available in both free and paid versions)
Keyword Support.
Define keywords that will trigger your banner ads display. This option works great with search engines and page referrals.
Track Conversion rates on hits and clicks.
You can also track the Return on Investment on Your Ads (acquisitions) and see how many of the clicked banner ads turned into sales.
3Banner auto-rotate
New Auto-rotation code will rotate banners without having the user to reload the page. The application can even add an eye catching transition to catch the user's attention.
HTML5 Charts.
Using state of the art technology, the Absolute Banner Manager can display beautiful charts using the latest HTML5.
Page-Peel Ads Supported.
You don't need to acquire or design any Flash for creating those stunning page peel effects. Absolute Banner Manager comes ready with everything you need to set this amazing type of ads. All you need to do is provide the graphics and that's all!
Automatic E-mail Notifications.
Option to automatically notify you and your advertisers about their expired Banners.
Detailed stats log
Maintains a comprehensive log of hits and click-thru information in the backend database for full reporting. You can track pages, countries and even page parameters and export them later for your own analysis.
Plus Much More!
Our affordable solution will help you sell your ad space and grow your revenue. By providing and easy to use system for your advertisers to check their stats and set rotation rules, your advertisers will be more willing to purchase your ad space.
Developed Using ASP.NET
Absolute Banner Manager .NET has been ported to support Microsoft's latest and most powerful web technology ASP.NET When combined with SQL Server (or its Express Edition), will deliver the best scalability and reliability ever!. We were extremely pleased with the results of using the application under the new .NET framework. It just runs faster and better than ever!
System Requirements
Absolute Banner Manager .NET is a web based application and requires a Microsoft Windows based web server to host the software and a web browser to use it. This application has been developed using ASP.NET technology and therefore some knowledge of such technology is required.
Requirements 
Web server

Windows 2000 server or higher
ASP.NET 4.0 (64bits)
Support for 32bits or for previous .NET versions are available upon request

Database

SQL Server database - SQL Server 2000, 2005, 2008 or higher (SQL Server express is also supported)

Browser
An HTML5 Capable browser is advised for the system administration (IE9 and Google Chrome are highly recommended)
Notes
Your web site can be running on any type of server (Linux, Unix, Windows, etc.) but the Absolute Banner Manager installation should meet the above requirements, make sure to check with your hosting provider.
---
---