Absolute Banner Manager XE
Web Based Banner Manager and Ad Tracking Software developed in classic ASP
Features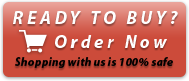 Absolute Banner Manager is a complete out-of-the-box banner management software tool for rotating and tracking your banner ads online. It comes packed with everything you need to serve and track your advertiser's banner ads on your site at a very affordable price.
Check These Amazing Features
Database Support
MS Access & SQL Server 2000
Not a hosted solution
You don't need to rely on any 3rd party company. You receive the complete application scripts to install on your own site under your own domain!
Unlimited banners ads, advertisers and zones
Supports an unlimited number of Advertisers, Ads, and Zones. Register as much as your server can handle!
Supports all types of ads
Use GIF's, JPEG's, Text ads, HTML banners, Flash banners, Java Applets, Rich Media banners, and third-party ad agency code for your banner Ads.
Complete integration with your site
Your banners are displayed in zones which you define by pasting a simple HTML code on your pages. Assign any number of banners to any number of zones and pages!
Banner Schedule
Banners can be scheduled by defining a Start and an Ending Date. Also you can have "Default" Banners to display when there are no active banners in order to track your higher traffic zones.
Automatic E-Mail Notifications
Absolute Banner Manager XE can automatically notify you and your advertisers about their expired banners
Supports Pop-ups and automatic rotation ads
You can set banner ads that are automatically rotated and changed without having the user to reload the page
Complete Stats and Reports
Advanced reporting options for you and your advertisers. Statistics are real-time and available 24x7. Each advertiser account is password-protected and reports can be viewed as HTML or exported to EXCEL.
Banner displaying rules
Ads can be weighted, so some ads are displayed more often (or less) than others. You can even configure the number of impressions of each banner per day.
Ergonomic Interface
Administer the application from a web browser on a 100% web based, user-friendly and ergonomic interface. Even newcomers and non-technical users will have no problem working with the application.
Upload Utility Included
You don't need to upload your banners through FTP. Do it right from the application, No DLL's Required!
Contact Form System
Your advertisers can contact you right within the application using an easy to use contact form.
Lots of banner properties to control
Control almost every aspect of your ads including Link, Target Window, Display Text Beneath Banner, Rotation schedule, Payments (Per Click, Per Impression, Flat Rate), Status (Active, Paused, Expired, Default), quantity purchased (impressions, Clicks), Weight, Cost and more!
Stats Tracking
Absolute Banner Manager XE maintains a comprehensive log of hits and click-thru information in the backend database for full reporting.
Mailing Option
Easily send e-mail to your advertisers by using the implemented mass mailing feature.
Support for MS Access and SQL Server databases
SQL Server will let you add industrial strength to the application and is recommended for sites with vast amounts of data or high traffic.
Incredible Price
A Great price for a powerful application, plus you get XIGLA SOFTWARE's Full support.

Plus much more!
Paste a simple HTML code on the pages where you want your banners to be shown. Absolute Banner Manager's approach makes it really easy to control your banners on ANY PAGE ! It is the perfect solution for all your banner management and ad serving needs.
System Requirements
Absolute Banner Manager is a web based application and requires a Microsoft Windows based web server to host the application and a web browser to use it. This application has been developed using ASP (Active Server Pages) technology.
Requirements 
Web server

Absolute Banner Manager XE has been developed to run exclusively on web sites hosted on Windows Servers with support for ASP.
No other platforms are supported

Database

Absolute Banner Manager supports both Microsoft Access and SQL Server . You don't need to own a license of MS Access in order to use the access database.

Components

This application supports a wide range of 3rd party components for sending e-mail : JMail, AspSmartMail, ASPEmail, ASPMail, SASMTPMail,CDONTS are supported for sending e-mail. Absolute Banner Manager XE comes with its own Upload Script : no upload component needed.

Web Browser

Internet Explorer 4.0 or higher on a windows based PC is required for administration and reporting.
---
» Features List » Online Demo » Order now!
---