Absolute Form Processor XE
Form processing software for your web site developed in Classic ASP
Features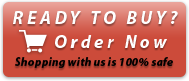 Absolute Form Processor's powerful and unique approach makes it the perfect solution for your form management needs. Whether you have an HTML form on your site from where you want to to collect customer information and process it by forwarding it by e-mail, save it to a database, validate it or set an autoresponse, the Absolute Form Processor is the only tool you'll need.
Absolute Form Processor features
Database Support
MS Access & SQL Server 2000
Not a hosted solution
You receive the complete application scripts to install on your own site under your own domain!
Built using Active Server Pages (ASP) script
There are no DLL's required to install on the server.
Manage all your web forms from a single location
The Absolute Form Processor has been designed to process any web based form that is submitted to it (binary fields are not supported).
An application with many uses
Use it to process surveys, order forms, registration forms, reservation forms, sweepstakes, contact forms and anything else where you need to gather customer feedback.
Multiple user support
Get the whole staff to work with the application, easily define which users have access to which forms' collected data.
E-mail Notifications
You can set to have the form results e-mailed to any number of users, use one or multiple e-mail addresses or even define the forms destinatary from the submitted form.
Autoresponses
You can optionally send auto responses to the users once upon form completion, define the e-mail message to be sent and the form field collecting the user address and your auto response will be ready, you can even send a copy of the collected data to the user.
Processing rules
By using several simple rules, you can easily define how the application should handle the submitted data.
Form validation
By adding a couple of lines of code you can have the form validated on the client side before being submitted, plus it also validates on the server side. Absolute Form Processor can validate your form's collected e-mails, texts, numbers and even credit card numbers!
Form Completion Events
Once a forms is submitted and processed, you can have the application display a thank you message to the user or redirect him to another page.
Hide / Encrypt fields
If your form contains sensitive information, you can now hide it and even encrypt it. A password is required to view the encrypted information.
Save Collected Data to Database
You can have your forms' submitted data saved into the Absolute Form Processor's database for later retrieval.
Accept Unique Submissions
Set if your forms should accept one or multiple submissions from the same person, this is useful for creating online contests or surveys.
Expiration Dates
Want to have your form collect data until a specific date?, quickly define the expiration date for a form, and the application will stop collecting data from it one the expiration date is reached.
Browse the collected data
Your users can easily browse the submitted data by just selecting the form to be browsed and providing some search criteria.
Export Results
You can have your collected data exported as HTML, Excel and Tab Delimited Text, you can also set which fields to export. Export your collected data for further analysis on your own tools.
Support MS Access and SQL Server
Works with both Microsoft Access and SQL Server databases (full script included). By using SQL Server you'll provide scalable strength to the application.
Incredible Price
You'll get a fantastic price for an incredibly powerful application, plus you get XIGLA SOFTWARE's Full support  and much more!!!
Plus much more!
Absolute Form Processor is an application with many uses : You can set and process online surveys, contact and support forms, sweepstakes, registration and reservation forms, even shopping carts!
Absolute Form processor can process any HTML form submitted, it can forward the results by e-mail, save the forms data to a database, validate the data and make it available only to selected parties.
Working with the Absolute form processor is really Easy :
Create your forms using your favorite HTML editor
Using your favorite HTML editor, create your forms with as many fields and options as you need. You use the tools that you already know and ensures total integration with your site.
Create your form processors
For each form, set a form processing to collect its data. Set if the information should be verified, stored to the database, forwarded by e-mail and if the user should receive an autoresponse.
Point your forms to the Absolute Form Processor
By submitting your forms to the Absolute Form Processor, the application will collect and process your data and store it for later review by you or the people assigned to it.
Client and Server side validation
Absolute Form processor provides both client and server side validation in order to ensure the integrity of the information submitted. You totally control and define how your forms should be processed!
System Requirements
Absolute Form Processor is a web based application and requires a Microsoft Windows based web server to host the application and a web browser to use it. This application has been developed using ASP (Active Server Pages) technology.
Requirements 
Web server

Absolute Form Processor XE has been developed to run exclusively on web sites hosted on Windows Servers with support for ASP
No other Platforms are supported.

Database

Absolute Form Processor XE supports both Microsoft Access and SQL Server. You don't need to own a license of MS Access in order to use the access database.

Components

This application supports a wide range of 3rd party components for sending e-mail : JMail, AspSmartMail, ASPEmail, ASPMail, CDOSYS are supported for sending e-mail.

Web Browser

Internet Explorer 4.0 or higher on a windows based PC is required for the system administration.

Additional Notes :

Please note that Absolute Form Processor cannot accept files or binary attachments, only text information submitted from HTML forms can be processed.
---
---