Absolute Image Gallery XE
Photo Gallery Software in Classic ASP Script
Create Image Galleries and Photo Albums Online
Features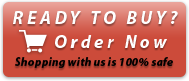 The new Absolute Image Gallery lets you create full featured media galleries by just uploading your images and files to your server. You can have any number of files grouped within categories and subcategories which your users can easily browse.
Absolute Image Gallery features
Database Support
MS Access & SQL Server 2000
Entirely web based
The administrator tasks can be done using a web browser on a 100% user-friendly and ergonomic interface. Even newcomers and non-technical users will have no problem working with the application.
Seamless integration with your site
Edit a single asp file (gallery.asp) to give any look and style to your gallery!
Supports unlimited Categories and Sub-Categories
You can have as many as your server can handle. Plus virtually unlimited files per category.
Supports all kinds of files
You can have image galleries, video galleries, audio files, office documents, flash, PDF's, ANYTHING!. Absolute Image Gallery is a complete Digital Assets administration system.
Send File as Postcard
Absolute Image Gallery comes with a plug-in to allow your users to select any file from your gallery and send it as a postcard!.
No FTP Required
Images and Files can be uploaded by FTP or from within the application. Absolute Image Gallery also comes with its own upload script.
Public Uploads
Now, you can set whether or not your users can upload files to the gallery, you can even set on which categories to enable public uploading, the files that can be uploaded, and even their maximum file size!
Set File Status
You can set your files as approved, pending or not approved to control which files show up on the gallery.
Lots of data fields to describe your files
Provide keywords, descriptions, credits, URL's and E-mails to describe your files, you can even embed HTML code to integrate Absolute Image Gallery with a shopping cart.
Default Thumbnails
If a file has no thumbnail assigned, a default thumbnail is displayed displaying the file type.
Batch Thumbnailer utility included
You'll receive a powerful batch thumbnailer program (.EXE) for easily creating your thumbnails, totally Free!
Favorites Feature
Users can mark their favorite files and then have them sent by e-mail, and you can keep a log of the e-mails addresses provided.
Powerful Navigation system
Users can browse your gallery by browsing through your categories or by using a search engine system.
Powerful Database Index
Your files are not stored on a database, but Absolute Image Gallery creates a complete index of your files for easy browsing.
Hit Tracking and Rating System
The system keeps a record of the number of hits that each file receives plus users can also rate the files!
Rich-Click Blocking option
Disable right-clicks for preventing users from stealing your files.
Detailed documentation
The complete User Manual gives you full guidance on how to install and get the most out of the application
ASPJpeg and ASPImage Support
If you have the ASPJpeg, or ASPImage component installed, The Absolute Image Gallery will be able to create thumbnails of your JPG, BMP and PNG files on the fly. However, no image component is required!  
Supports Access and SQL Server
SQL Server will let you add industrial strength to the application and is recommended for sites with large amounts of data or high traffic. The files are not stored in the database but rather the descriptions and captions of the files for easy browsing.
Incredible Price
A Great price for a great application, plus you get XIGLA SOFTWARE's Full support!
Plus much more!
Absolute Image Gallery Manager has been designed to provide all the features that you would expect from a photo gallery system and then more. Being able to support any kind of file, the Absolute Image Gallery is a complete multimedia gallery management system.
System Requirements
Absolute Image Gallery is a web based application and requires a Microsoft Windows based web server to host the application and a web browser to use it. This application has been developed using ASP (Active Server Pages) technology.
Requirements 
Web server

Absolute Image Gallery has been developed to run exclusively on web sites hosted on Windows Servers with Support for ASP.
No other platforms are supported

Database

Absolute Image Gallery supports Microsoft Access and SQL Server. You don't need to own a license of MS Access in order to use the access database.

Components

This application supports a wide range of 3rd party components : JMail, AspSmartMail, ASPEmail, ASPMail, SASMTPMail,CDONTS for sending e-mail and ASPUpload, AspSmartUpload and ASPUpload for uploading, Also Absolute Image Gallery comes with its own Upload Script.

Absolute Image Gallery also support ASPJpeg and ASPImage for creating thumbnails on the fly, however, these components are not required

Web Browser

Internet Explorer 4.0 or higher on a windows based PC is required for the gallery administration.
---
---