Absolute Image Gallery XE
Photo Gallery Software in Classic ASP Script
Create Image Galleries and Photo Albums Online
How Does It Work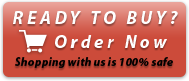 Absolute Image Gallery is not just another regular picture gallery administration system, it works as a completely web-based file repository supporting all types of files and multimedia content!
This means that you can use Absolute Image Gallery to share files, word documents, PDF's, Zipped files, Excel and Powerpoint presentations. Showcase your Flash Animations or create a video gallery, organize your music and Audio files, or even an MP3 repository!
Absolute Image Gallery has been deployed on Intranets to share files and maintaining a digital assets administration system, it has been used to maintain brochures and even as a music catalog, the Sky Is the limit!
You can have all types of digital content in your galleries.
working with the Absolute Image Gallery is extremely easy
Upload Your Files
Create your categories and subcategories. Then, using FTP or from within the application, upload your files to the server.
Rebuild Your Gallery Index
Once your files have been uploaded. Click the "Rebuild" button in order to create an index of your files in the system database. Add descriptions if you want to your files through the easy-to-use file viewer, and set the properties of your gallery.
Browse Your Gallery
Let your visitors browse your on-line gallery, they'll be able to bookmark their favorite files and have them sent by e-mail. A wonderful multimedia experience!
Complete Multimedia Gallery
Absolute Image Gallery is not just a picture gallery system, but a complete digital assets administration system that has been designed to be powerful yet simple to use. Even more, your gallery visitors can optionally bookmark their favorite files and have them sent to their e-mail address with just a click!
---
» Features List » Online Demo » Order now!
---