Absolute Live Support XE
Live Chat Cusomer Support Software Developed in Classic ASP
Features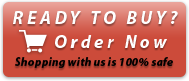 Absolute Live Support gives your customers the ability to talk to a staff member and get their questions answered in an instant. This powerful system doesn't require any additional software, no monthly payments or expensive programming and comes packed with lots of features only available on the most costly live help systems out there.
Absolute Live Support Features
Database Support
MS Access & SQL Server 2000
Runs under your own domain and site
It is not a hosted application. You don't have to pay any monthly fee or depend on a 3rd party company to live customer support your customers.
Unlimited number of Reps. and Departments
There are not built-in limits as to the number of representatives and departments. Get your whole company to work with the application. Add an unlimited number of departments and assign unlimited users to each departments.
Completely web based
Absolute Live Support is 100% web based, which means that it does not make use of any special ports and you can provide Support from ANY computer ANYWHERE with no additional software installation.
Live Monitor
Web-based live monitor to check your incoming requests. Also a desktop launcher is included that connects to the system every time you start your PC but it's not required!.
Option to proactively initiate chats
Now you can invite your visitors to chat and proactively provide support. Pull clients and increase your sales. 
Visitor Tracking
Track your site visitors in real-time. Know who's on your site and doing what and for how long.
Send custom invitations to chat
Imagine being able to prompt your visitors to chat by sending them an invitation about the page they're surfing!. Your visitors won't receive a generic "Would you like to chat?" request, but a custom message about the page they're viewing.
Powerful Stats and reports
Graphic charts and reports let you see exactly the number of requests per day, requests per department, system performance, and more! 
Just a line of code to enable live support on your pages
By inserting just a line of code, your visitors will see the Live Support button which once clicked puts them in contact with you!
Canned Responses and Commands
Add any number of automated replies and commands, push images, messages and URL's by just selecting the command from a list box!
Automatic request handling
Absolute Live Support automatically balances your calls to evenly distribute them among your on-line representatives per department! , additionally you can set how many requests each of your users can handle.
Option to Transfer calls
Transfer calls to other any other department with just a click.
Party Is Typing Notify
Use this feature to know when your counterpart is typing a message.
Option Leave a message
If customers can't reach you (your whole staff is busy or off-line) Absolute Live Support will prompt the customer to leave you a message!
Offline/Online Status Icons
Your customers will immediately know whether you're on-line or offline.
Automatic transcript storage
Review past conversations and requests!
Option to rate the request session
Your customers can rate the support session at any time during the chat, plus your representative gets immediate feedback on how is he doing!
Push Pages and files
Send your visitors directly to the pages they're looking for, send them files and maximize your customer's experience.
Seamless integration
Change the look of the user's chat window by editing a single CSS file.
Printable Transcripts
Users can get printable versions of the chat transcripts with just a click.
Support for widely used components
Absolute Live Support, supports JMail, ASPSmartMail,ASPEmail, ASPMail,SASmtp and of course CDONTS!
Works with both Microsoft Access and SQL Server Databases (Full Script Included)
SQL Server is recommended for sites with large amounts of data or high traffic.
Incredible Price
You'll get a fantastic price for an incredibly powerful application, plus you get XIGLA SOFTWARE's Full support  and much more!!!
Plus much more!
Proactively invite your visitors to chat and receive assistance, upsell a product and close the sale. Create automatic replies, and commands in order to provide fast answers to your customers. Representatives just have to select the appropriate answer from a drop-down list. Absolute Live Support is really the only tool you'll need to deliver real live customer support on your web site or Intranet.
Absolute Live Support will pay by itself
Our affordable solution helps you create a live connection between your customers and your company by providing the best sales and support tool of all times : personal one-on-one interaction.
Absolute Live Support runs on your server under your own domain. You can fully customize it to suit your needs and there are no subscription fees!
Help is just a click away
Are you out of the office, on a business trip or working from home?, No problem! Just launch Absolute Live Support in a browser, log in and provide the usual full support service to your customers, just as if you were in your office!
By providing immediate answers and information with Absolute Live Support, you're empowering your visitors to make purchasing decisions. This one-on-one interaction creates bigger order sizes and better customer retention for ongoing sales.
System Requirements
Absolute Live Support is a web based application and requires a Microsoft Windows based web server to host the application and a web browser to use it. This application has been developed using ASP (Active Server Pages) technology.
Requirements 
Web server

Absolute Live Support has been developed to run exclusively on web sites hosted on Windows Servers with support for ASP 3.0 . No other Platforms are supported.

Database

Absolute Live Support supports both Microsoft Access and SQL Server databases. You don't need to own a license of MS Access in order to use the access database.

Components

This application supports a wide range of 3rd party components: JMail, AspSmartMail, ASPEmail, ASPMail, DevMailer, SASMTPMail, CDONTS.

Web Browser

Internet Explorer on a windows based PC is required for the representatives chat sessions and system administration.

Additional Notes :

This system uses Javascript extensively, browsers with outdated script engines may not properly work with this application. Absolute Live Support has been tested with IE4.0+, NS6+ and Mozilla 1.1+
---