Absolute Live Support .NET
Live Chat Customer Support Software Developed in ASP.NET
» Buy Absolute Live Support .NET now!
» Product Features
» Online Demo
Introducing Absolute Live Support .NET 5.1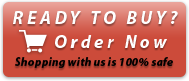 Absolute Live Support .NET is a live chat customer support software specially designed to help you close sales online by means of a chat application which will connect your customer service with your site visitors.
With Absolute Live Support, your web site visitors simply click a Live Support button to get connected and engaged in a live chat with one of your customer service representatives. Your support representative assists the visitor by providing information, links, graphics, or even guiding the user through your web site!
A Video Worth a Thousand Words:
Top features and Benefits
What makes Absolute Live Support stand out of the crowd when it comes to choosing a live customer support software for your site?, Aside from its great benefits and tons of features, here are 5 of the top reasons why our product is your best choice for delivering one-on-one live customer chat support on your site.
Completely Web Based Live Chat Application

Once Absolute Live Support is set on your web server, you'll be able to provide real time customer service from any computer, anywhere with web access. Unlike other systems, there is no need to install any client applications, just launch your web browser, chat and close sales live online!
Not Hosted Software Solution

Absolute Live Support is not a hosted solution. It runs on your own site and domain. You don't have to rely on any external databases, sites or components, the entire software application is under your own complete control.
Application Developed using ASP.NET Technology
Absolute Live Support Software has been developed using Microsoft's next generation .NET 2.0 platform which provides the highest level of scalability and reliability for web based systems today.
Unlimited Customer Support Representatives

Unlike other support systems, there are no built in limitations for the number of representatives that you can have. You can get your entire staff to work with the application without having to purchase additional licenses and deliver chat based one on one interaction!
Visitor Tracking , Canned Commands And Proactive Chats

Track your site visitors in real time, know who's on your site and doing what and for how long. Identify hot leads and reach for your customers by proactively inviting them to chat. Pull clients and increase your sales.
Powerful Reporting Tools

Track which representatives attended which calls, the average times per session, busy requests and even collect custom date from surveys sent to your customers!

Turn Browsers Into Buyers

Identify hot leads and users coming to your site willing to purchase your products. Proactively invite them to chat and even send them an automated invitation. Absolute Live Support .NET is an application that will pay by itself almost instantly.
Plus Much, Much More!
Why pay monthly fees or depend on 3rd party companies when you can have your own live help system running under your own domain, with as much representatives as you may need?
An application that Pays By Itself
Absolute Live Support was the first live customer support tool ever developed in ASP and ASP.NET technologies, we know what it takes to develop a customer support system.
Absolute Live Support is an application that pays by itself. By helping you to increase your sales and customer satisfaction and being offered at an affordable price, our application will provide an immediate return on investment.
---
» Features List » Online Demo » Order now!
---