Absolute News Feed
Simple news publishing , RSS Syndication and News Ticker software
» GET Absolute news feed now!
» Online Demo
Features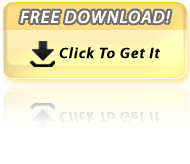 Absolute News Feed has been specially designed for companies and web site owners looking for an easy to use yet siple content management system for publishing news and syndicating it to other sites.
It is a 3-in-1 application which provides a news page, RSS Syndication newsfeed and a scrolling newsticker.
Absolute News Feed features
Database Support
SQL Server
Sleek Web 2.0 like design
Absolute News Feed takes advantage of new design trends and Ajax technology improving the system usability and the overall user experience
Both IE and FireFox  compatible.
Absolute News Feed Rotator can be managed using both Internet Explorer or Mozilla FireFox.
Single Publisher System
You only need to provide a password to log and maintain your news.
Not a hosted solution
You receive the complete application scripts to install on your own site under your own domain!
A Perfect starting point
We have found that many starters and new web owners do not need the full features found on most content management systems. Absolute News Feed provides the necessary tools for adding quick news to any site.
News Page Front End
Easily maintain a searcheable news page. Define how many headlines should be displayed and create links to the pages which provide more information about your products and services.
RSS Syndication
Absolute News Feed will provide you with the necessary codes and URLs so that you can in just a matter of minutes syndicate your content and share it among any number of web sites and this will mean more traffic for your web site.
Scrolling News Ticker
if you want a visual and attractive way to catch your users attention to your latest announcements, Absolute News Feed provides you with a newsticker which you can embed on any number of web pages. A Newsticker lets you syndicate your content directly to web pages.
Unlimited Articles
There are virtually no limits as to the number of news articles and announcements that you can set up with the system.
Content Publishing and syndication is the key to more traffic
There's no doubt than by providng fresh content on your web site and syndicating it through RSS Feeds and Newstickers, your site will of course attract more traffic. Absolute News Feed comes ready to use so that you can start publishin content in a matter of minutes.
System Requirements
This product is a web based application and requires a Microsoft Windows based web server to host the application and a web browser to use it.
This application has been developed using ASP.NET technology.
Requirements 
Web server

This application has been developed to run exclusively on web sites hosted on Windows based Servers with support for the Microsoft .NET Framework.
No other Platforms are supported.

Database

This application has been developed to run exclusively with SQL Server. If you don't have SQL Server , you can use MSDE which is a scaled down version of SQL Server or SQL Server Express both free from Microsoft's web site (please make sure that you have access to this database if you want to use it).

Web Browser

Internet Explorer or FireFox is required for the system administration in order to use the On-Line HTML Editor.
---
---