Absolute News Feed
Simple news publishing , RSS Syndication and News Ticker software
» Buy Absolute news feed now!
» Features
» Online Demo
No Fuzz News Publishing and content Syndication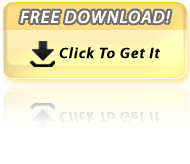 You have a website and you are just starting.
You need to post news and syndicate them to other sites. There are many solutions out there which have tons of features that you really don't need.You just need some easy to use app for posting news quickly to your front page and possibly syndicate them to other sites in order to gain traffic. What can you do?
Enter Absolute News Feed!
We understand that many users don't need the whole set of complex tools and features built into most news management and content management systems. Absolute News Feed provides a simple yet powerful solution for those users and web site owners that only need to post small notes and news to a web page and syndicate them through a RSS newsfeed or a News Ticker.
Here are some top reasons why this application may be suitable for you :
Simple Interface

Takes advantage of new design trends and Ajax technology improving the system usability and the overall user experience.
Perfect Starting Point for your content management needs

This application has been designed as a starting point for those who want to publish news on their sites and provide an RSS Newsfeed to syndicate their content.
Cross browser HTML editor and single user publishing
Absolute News Feed built in HTML editor works with both FireFox and IE. Only one publisher can access the system to maintain your news page.
3 Tools in One

Absolute News Feed provides 3 tools in one : It lets you publish news and maintain a news page. You can then syndicate your news through an RSS Feed , and you are also provided with a scrolling newsticker to inject your news anywhere on the net.
Developed using ASP.NET
Absolute Newsfeed has been developed using Microsoft's next-generation .NET platform which provides the highest level of scalability and reliability for web based applications today.
The perfect Starting Point
Absolute News Feed provides a fantastic tool for those web site owners who are just starting to maintain a web site and want to publish content online without all the fuzz and features of the most advanced CMS applications available. It is perfect for creating a list of announcements and syndicating it to virtually any number of sites. We have developed it so that you can familiarize with our set of tools and their ease of use and we are sure that you won't be dissapointed.
---
» Features List » Online Demo » Get it Now!
---