Absolute Poll Manager XE
Create Professional Web based Polls and Surveys
Features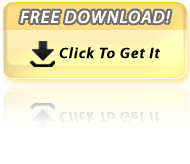 Absolute Poll Manager is a complete business tool for delivering polls poll serving and analysis, packed with everything you need to create professional looking polls and surveys in minutes through its web based and ergonomical interface and collect instant feedback and business intelligence from your site visitors and customers.
Absolute Poll Manager features
Database Support
MS Access & SQL Server 2000
Not a hosted solution
You don't need to rely on any 3rd party company. You receive the complete application scripts to install on your own site under your own domain!
Entirely Web Based
Absolute Poll Manager's easy to use web based interface lets you administer the application from anywhere in the world. You only need a web browser and internet access!
6 types of questions supported
Create polls and surveys using radio buttons, Multi-Select Check Boxes, Drop Down Lists, Free Text (single and multi line) and Rating / Scale.
Zone Driven
Polls are displayed and rotated on zones which you define allowing you to design the look and feel of the polls and match your site style.
Use just one line of code to display your polls
Paste just one line of code on the pages where you want your polls to appear. You can display your polls on any type of page regardless of its extension (.htm, .asp, .jsp, .php, .cfm, etc).
Rotation Schedule
Your polls can be scheduled to appear at a future date by defining a start and an ending date, and set et their status to active or expired.
Complete reporting options
Filter your polls online or export your results to Microsoft format for further analysis
Powerful filtering tool
Absolute Poll Manager comes packed with a powerful and interactive filter that lets you filter the poll results to display only the votes that match your criteria or pattern. Get the answers that you need with just a few clicks!
Poll Caching
Use caching to boost performance and the poll rendering process.
Clone polls with just a click
Copy your polls' structures with just a click. This is useful if you want to have slightly different version of the same poll.
Multiple votes restrictions
Set up your polls to be voted multiple times or just once to prevent users to vote multiple times on polls that can only be voted once.
IP and Cookies Tracking
Use IP or cookies to restrict users from voting multiple times
View Results option
Option to let visitors view the poll's results without voting or to hide the results for your exclusive use
Poll Comments Option
to let users enter their comments about the polls.
Browse results from previous polls
Option to let users view the previous polls' results.
View results after voting
Option to force the users to vote to see the polls' results
Support for MS Access and SQL Server databases
SQL Server will let you add industrial strength to the application and is recommended for sites with vast amounts of data or high traffic.
Plus much more!
Absolute Poll Manager is so simply to use but yet so powerful that you'll be amazed. Its ergonomical interface makes it so easy to use that even non-technical users will have no problem working with it.
System Requirements
Absolute Poll Manager is a web based application and requires a Microsoft Windows based web server to host the application and a web browser to use it. This application has been developed using ASP (Active Server Pages) technology.
Requirements 
Web server

Absolute Poll Manager has been developed to run exclusively on web sites hosted on Windows Servers with support for ASP. No other platforms are supported

Database

Absolute Poll Manager supports both Microsoft Access and SQL Server. You don't need to own a license of MS Access in order to use the application with a Microsoft Access database.

Web Browser

Internet Explorer 4.0 or higher on a windows based PC is required for the system administration.
---
---