Absolute File Send 7.0
File Sharing Script for Sending, Storing and Uploading Large Files Create Your Own YouSendIt Or RapidShare Site!
Features and System Requirements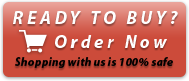 Absolute File Send provides you with a complete file FTP alternative and e-mail attachments solution, for uploading and sharing files online . It runs under your complete domain and control and without any recurring fees.
Absolute File Send Features List
It is not a hosted solution!
Absolute File Send runs on your own server under your own domain. You don't depend on any third party to manage your system online, and you don't need to pay recurring fees.
Uses the latest web technology
Developed using ASP.NET technology and SQL Server stored procedures for the best scalability and reliability. Microsoft's .NET ensures the best scalability and reliability for a web-based application.
Intuitive User Interface
Easy-to-use HTML-based interface to let you administer the application from anywhere in the world. You only need web access!
Supports Unlimited Users and Paid Access Through PayPal
Set up any number of users and administrator to work and access the application. You can also monetize your site offering online storage. Allow paid subscription through PayPal or allow limited public access.
Automated Setup and Fully Intuitive User Interface
Installing the Absolute File Send is a piece of cake. Simply run the automated setup and it will take full care of the whole procedure, including updating your database and setting up your mail settings. Plus, its easy-to-use HTML-based interface to let you administer the application from anywhere in the world. You only need web access!
Social Share Options for Facebook and Twitter
Absolute File Send provides easy to use share buttons for both Facebook and Twitter. These are optional and can be disabled at any time from the application interface.
Seamless AMAZON S3 Services Integration
Absolute File Send provides the option to integrate with Amazon's Simple Storage Services (S3) which provide an extremely affordable file storage capacity and scalating its power to allow unlimited file storage (Learn More About Amazon S3).
Complete out-of-the-box File Send site
You can use Absolute File Send as an extension of your web site or as the site itself! It works like a YouSendit or RapidShare Clone, but you are not relying on any third party company!
Easy to customize.
You can give any look & feel to your public front end by editing a single CSS file.
Customize it with the tools you already know!
You don't have to rely on expensive tools like Visual Studio if you need to customize the software.Most of the source code is already available so that it can be customized using your favorite HTML and web-pages editor. Use Dreamweaver, FrontPage, Expression, APTANA, anything!
Supports Multiple File Uploads with progress bar
Unlike similar web sites and applications, Absolute File Send supports multiple file uploads! Just select the files you would like to upload, send and share and they will be queued by the application, you can also limit the number of files allowed per upload and report back to the user on the progress of their uploading.
Optional Password Protected Access
You can set the public upload sections to be password protected. You can set up any number of passwords without having to register any users or profiles, just provide your list of passwords and the system will do the rest.
Logo Upload Option
This is a complete out-of-the-box site which you can run with NO MODIFICATIONs at all. The system even provide you with an option to upload and place your logo in the front page.
File Download Expiration and Password Protected Downloads
Users can set an expiration time for their uploaded files, they can even secure their files through their own passwords!
E-mail Based Notifications
In order to effectively send and share their files, the system provides a comprehensive e-mail based notification system which lets your users notify others about the file availability, plus get notified about any downloads made to their files.
Direct File Download and File Deletion Links
Upon uploading any files, Absolute File Send provides the user with direct download links and file removal links, which once clicked will remove the software from the web server.
Banner Ad Support Included!
Absolute File Send comes ready to run with Google Adsense, Absolute Banner Manager or any other banner management system! Easily add your Google Ad sense or Absolute Banner Manager code to display your banner ads on your file sending site. You can display ads in your front page and even during downloads. You can also use this feature to display any custom content that you may need.
Add External Widgets and Badges
This is a most cool feature!, Absolute File Send comes ready to run with Absolute Banner Manager, Google Ads and more you can also use widgets like Jaiku, Twitter, content from News Manager or Content Rotator, etc.
File Extensions Allowed
You can optionally define what type of files can be uploaded to increase security.
Template Based E-mail Messages
You can fully customize all the e-mail notifications right from the application using custom tags for personalization.
Max. Size Disk Quota and multiple storage locations
You can define multiple storage location with their own allocated disk size for your file uploads and the system will automatically notify you when the quota is reached!
Optional IP Based Access
You can optionally define the IP addresses which should be able to upload content. This is a very powerful option for companies as it allows their employees to be the only ones able to upload content but to share it with your customers!
System Reports and Stats
Track the files stored in the system what has been recently upload and how much disk space is being used.
You will receive a compelling solution which follows up-to-date trends and requirements.
Absolute File Send is a complete File Sharing Script for Uploading and Sending Large Files Online. We are constantly looking for new features and ideas to implement and add to our line of software products. If you know of features you'd like to see implemented into this application, just contact us and let us know so that we can evaluate them and add them to the next releases of this solution.
Make Your Decision!
Click here to get your own Absolute File Send .NET
System Requirements
This is a web based application. That means that it is not the regular program that you install on Windows. But it's not difficult to install at all.
As a web based application, it requires a web server and a browser to operate. It is a program which you host or upload into your web server and you operate it using your favorite web browser like Internet Explorer or FireFox.
Here are the technical details that guarantee that this application will work as expected :
Requirements 
Web server

Make sure that your site is hosted in a Windows Based Server with supports for ASP.NET 4.0

Absolute File Send is a web based application and therefore requires a web server to operate. It has been developed to run exclusively on web sites hosted on Windows based Servers with support for the Microsoft .NET 4.0 Framework.

Database

Make sure that your web host has a SQL Server database for you.

The Absolute File Send stores its information in a database. This program has been developed to run exclusively with SQL Server 2000 / 2005 or higher databases. If you don't have SQL Server 2000, you can use MSDE 2000 which is a scaled down version of SQL Server 2000 or SQL Server Express both free from Microsoft's web site.

Web Browser

In order to operate this web application, you will need a web browser. This application works with Internet Explorer 7 and FireFox which are the top browsers of the market.

Optional Components

Absolute File Send supports AMAZON S3 for storing your file uploads. While It is not necessary, it provides and extremely affordable web based storage capacity. You can read more about Amazon S3 Here.
Absolute File Send is a first class file sending and storage application
Click here and get yours now »
---
---