Absolute Podcast .NET
Audio Podcasts Script and Podcast Creation Software in ASP.NET The Answer To How To Create a Podcast Online and Audio Blog
Podcasting Software Features and System Requirements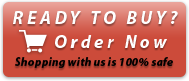 Absolute Podcast provides you with a complete audio blogging and podcasting software solution that runs under your complete domain and control and without having to rely on any 3rd party company or paying any recurring fees.
Become a Podcaster Now!
broadcast your online radio show, post interviews or provide support through audio. Market your products and services in new and unique ways,syndicate your content to boost your site traffic , generate revenue through online ads and much more!
There's No Other Podcasting Software in ASP.NET
Absolute Podcasting has been developed in ASP.NET , the latest .NET technology. It Supports MP3 audio podcasting and streaming and comes ready to run with a full feature audio sharing site.
Absolute Podcast Features List
It is not a hosted solution!
Absolute Podcast runs on your own server under your own domain. You don't depend on any third party to manage your system online.
Uses the latest web technology
Developed using ASP.NET technology and SQL Server stored procedures for the best scalability and reliability. Microsoft's .NET ensures the best scalability and reliability for a web-based application.
Intuitive User Interface
Easy-to-use HTML-based interface to let you administer the application from anywhere in the world. You only need web access!
Unlimited Content and mp3 files
Supports virtually an unlimited number of users, posts and categories.
Complete out-of-the-box audio blog site
You can use Absolute Podcast as an extension of your web site or as the site itself!
Dozens of creative uses!
Use it for Advertising , coaching and classes, demos, events, fund raising, greetings, how-to's , infomercials, interviews, introductions, lectures, music, product descriptions and presentations, radio shows, statements, testimonials, etc. There's no limit!
Very easy to use
Just set up your categories, upload your mp3 files and schedule them, the application will syndicate and post them when the time comes.
Easy to customize
Give any look & feel to your public front end by editing a single CSS file.
Customize it with the tools you already know!
You don't have to rely on expensive tools like Visual Studio if you need to customize the software. Our exclusive and patent pending XLA architecture ensures that the application can be fully customized using your favorite HTML and web-pages editor. Use Dreamweaver, FrontPage, Expression, APTANA, anything!
Powerful RSS Syndication
Absolute Podcast supports the XML standard for syndicating your content though RSS feeds.
Content Syndication through Widgets
Don't want to mess with RSS Feeds? Use a Widget instead! You can easily configure widgets for listing your videos in any web site. You can define their look and even CSS styles.
Flash DewPlayer Support
Absolute Podcast uses the powerful DewPlayer for playing audio. It is the best Flash player of its kind.
Flash JavaScript Inject
Avoid double click of active content. Flash and active content usually requires an annoying double click to be activated. This is no longer the case through our JavaScript Flash Injects.
Comments Support
Let your site visitors comment on your podcasts.
Add your Banner ads
Absolute Podcast comes ready to run with Google Adsense, Absolute Banner Manager or any other banner management system! Easily add your Google Ad sense or Absolute Banner Manager code to display your banner ads on your video site. Or use this feature to display any custom content that you may need.
Mp3 File Support
Absolute Podcast uses mp3 files as the backend for its podcasting.
External Widgets and Badges Support
Absolute Podcast comes ready to run with Absolute Banner Manager, Google Ads and more you can also use widgets like Jaiku, Twitter, content from News Manager or Content Rotator, etc.
Additional Text Options
Give your audio files a title, a summary and include any text you may want through the simple to use HTML editor.
Two User Levels
Absolute Podcast supports publishers and administrators to manage the application and provide content online.
Thumbnail Support
Give a visual look to your podcasts by assigning a graphic thumbnail to your files.
Logo Upload
Easily change your podcasting logo by replacing it directly from the options screen.
SEO Ready
Each generated page is specially optimized for search engines so that you can get the maximum benefit from a SEO site.
Tags cloud
Tag your Podcasts for easy indexing and browsing.
Archiving
Site visitors can easy browse your podcasts by year and month through an expandable tree.
Social bookmarking features
Absolute Podcast comes ready to run with social bookmarking so that your content can be shared on sites like DIGG and Del.icio.us
Public RSS Feed Generator tool
Your users can create custom RSS Feeds to retrieve content from your podcasts based on category and keywords.
Firefox support
Use Internet Explorer or Firefox to manage your posts through the system administration.
You will receive a compelling solution which follows up-to-date trends and requirements.
We are constantly looking for new features and ideas to implement and add to our line of software products. If you know of features you'd like to see implemented into this application, just contact us and let us know so that we can evaluate them and add them to the next releases of this solution.
Is This all possible? Absolutely!
Click here to get your own Absolute Podcast .NET
System Requirements
This is a web based application. That means that it is not the regular program that you install on Windows. But it's not difficult to install at all.
As a web based application, it requires a web server and a browser to operate. It is a program which you host or upload into your web server and you operate it using your favorite web browser like Internet Explorer or FireFox.
Here are the technical details that guarantee that this application will work as expected :
Requirements 
Web server

Make sure that your site is hosted in a Windows Based Server and supports .NET 2.0

Absolute Podcast is a web based application and therefore requires a web server to operate. It has been developed to run exclusively on web sites hosted on Windows based Servers with support for the Microsoft .NET 2.0 Framework.

Database

Make sure that your web host has a SQL Server database for you.

Absolute Podcast stores its information in a database. This program has been developed to run exclusively with SQL Server databases. If you don't have SQL Server , you can use MSDE which is a scaled down version of SQL Server or SQL Server Express both free from Microsoft's web site.

Web Browser

In order to operate this web application, you will need a web browser. This application works with Internet Explorer 7 and FireFox which are the top browsers of the market.
Podcasting is much more than a Buzz Word : It is an innovative marketing and traffic generating tool
Click here and get yours now »
---
---