PowerPublisher Bundle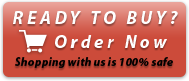 Regular Price: US$791
Bundle Price: US$632
You Save: US$158 (20%)
FREE: Control Panel (US$49 value)
Delivery: Download
3 Applications Included + Free ShoutBox .NET
This bundle includes Absolute News Manager, Absolute Banner Manager and Absolute Video Channel. A great toolkit for publishing and syndicating all kinds of content while selling ad space.
Here's what is included :
Our powerful banner administration tool. Register as many ads and advertisers as you want, target the banner rotation to several parts of your site, set banner display rules , weights, clicks, hits and schedules, generate on-line reports and get paid for selling your ad space. [More Info...]



The Absolute Newsletter is a powerful video sharing web site. Specially designed to deliver media content and allow you to set up your own YouTube Like site. . [More Info...]



Our premier content management system. So feature rich that you won't believe it. Get your whole staff to work with the application, create news and articles without knowing HTML or FTP, publish your upcoming events, knowledge bases, press releases and any other content that you want using an easy to use web interface!. [More Info...]


Free Bonus (US$49 value! )
Manage your XIGLA modules and 3rd party applications from a single location. The Absolute Control Panel lets you have a centralized login point to access and organize all your web apps. [More Info...]

Fact:

You can create your very own custom bundle!

Just click here and select the applications that you want and we will get back to you with a discounted quote.

There's No Obligation! , Learn More »

Additional Notes :

By purchasing this bundle, you agree with the terms and conditions for each application's License Agreement.



These applications have bee developed using ASP.NET, Please verify that your Web Hosting Provider meets the minimum server requirements (Windows Based Server with support for ASP.NET and SQL Server database)



We sell our products through ShareIT. ShareIT, is the company that receives payments on behalf of us. You'll be able to pay by credit card, wire transfer, money order, PayPal, phone, etc.



This product will be delivered electronically. It will not be shipped to you on a CD.



Questions? We're here to help

If you would like additional information about this bundle or any of these applications, please contact us and we will get back to you.