ShoutBox
A Chat application with a twist
Developed in Classic ASP
How Does It Work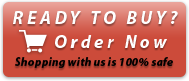 These instructions correspond to the documentation file included in your ShoutBox! download.
Installing and configuring ShoutBox! is extremely easy, just follow the instructions and your new chat gadget will be up and running in less than 5 minutes:
That's It!, now your visitors can talk and hold discussion with each other while surfing your site!
---