Absolute Content Rotator
The Best and Most Easy To Use Content Management System Content Server and Rotator Developed in ASP.NET and AJAX
Content Rotator Software Features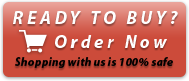 Absolute Content Rotator's unique approach to content management, makes it really easy for youand your publishers to add new and fresh content to your site or Intranet. Its powerful AJAX based engine lets you schedule the release of content and target it to specific zones of your site thus displaying it dynamically on the spots that you want.
Dynamically Rotate Content Online?
Absolute Content Rotator is the answer to your needs! It can rotate content randomly or sequentially and you can set up any number fo content display zones. How's that for a content serving software script?
Database Support
SQL Server
New sleek Web 2.0 like design
Absolute Content Rotator can now be managed using IE7 or Mozilla FireFox as well.
FireFox  compatible
Absolute Newsletter can now be managed using IE7 or Mozilla FireFox as well.
Support for unlimited publishers
Get your whole staff to work with the system, set users and assign them to zones on your site. Set as many as your server can handle.
Not a hosted solution
You receive the complete application scripts to install on your own site under your own domain!
A powerful solution at a very affordable price
You don't have to invest hundreds of dollars in a content management system. The Absolute Content Rotator is the perfect solution for small and medium sized sites that want an easy to use yet complete solution for managing their content online, you can't go wrong with it!
Powerful web based interface
Easy-to-use HTML-based interface to let you administer the application from anywhere in the world. You only need web access!
Easily deliver dynamic content to any page on your site
Only one line of code is needed to add and rotate your content to your pages.
AJAX Based Content Serving
Add a simple line of HTML code to embed dynamically your content into any type of web page regardless of the extension.
Unlimited Zones and Content Items
Your content is displayed and rotated in Zones, which you previously define, allowing you to target specific sections of your site to deliver the content you want. You can have as many zones as you want with as many content as you server can handle.
FCKEditor Support
Packed with the most powerful WYSIWYG (What you see is what you get) editor to let you edit rich content online without having to rely on any other applications.
Content Schedule
Your content can be scheduled to appear and disappear on future dates by defining Start and Ending Dates. You can also set the weekdays, months or specific day where you want the content to show up.
Set the Max. Number of Impressions
You can set the max. number of impressions for a content Item. This option is useful if you want to rotate banners or content that should be limited to a number of impressions (like an special offer to a limited number of visitors!)
Random or sequential content rotation
You can set the content to rotate randomly or sequentially as well as to how often the content should change. You can even set a number of hours before updating the content.
Expired Content Deletion
Delete your expired content with just one click!.
Content protection system
Allows you to protect your content from being called from non authorized sites.
Administer your site's content from a single location
Use it to create full pages of content that you can access directly with your browser.
Rotate date sensitive content
Use it to display any content that needs to be shown at predefined intervals: update that weekly schedule with easy, create a joke of the day section, quickly set the employee of the month on your intranet. Absolute Content Rotator is an application with many, many uses!
Multimedia Content Support
Embed Images and Links with your content. Create a picture of the day section or use it to rotate banners on your site.
New AJAX Based Content Delivery!
By pasting a simple HTML code on your pages, Absolute Content Rotator will be able to dynamically load and embed new content to your web site zones (the spots on your site where you want the content to show up).
Innovative Content Management
The Unique Absolute Content Rotator's Innovative approach can be put to many uses. From displaying quotes on every visit to your visitors to rotating banner ads, or even controlling your entire content!
Your content can be scheduled to appear and disappear by defining start and ending rotation dates. You can also set the weekdays, months or specific day where you want the content to show up.
Plus much more!
Absolute Content Rotator is a content management system with many uses, from displaying daily quotes to full length pages of content, is the perfect solution for keeping your site fresh and up to date, It will let you target your content to display on specific parts of your site (zones). You only need to add one single line of code and your content will be displayed in place every time you want it
System Requirements
Absolute Content Rotator is a web based application for dynamically rotating content online and requires a Microsoft Windows based web server to host the application and a web browser to use it. This application has been developed using ASP.NET technology.
Requirements 
Web server

Absolute Content Rotator has been developed to run exclusively on web sites hosted on Windows based Servers with support for the Microsoft .NET Framework.
No other Platforms are supported.

Database

Absolute Content Rotator has been developed to run exclusively with SQL Server 2000 / 2005 or higher databases. If you don't have SQL Server , you can use MSDE which is a scaled down version of SQL Server or SQL Server Express both free from Microsoft's web site (please make sure that you have access to this database if you want to use it).

Web Browser

Internet Explorer or FireFox is required for the system administration in order to use the On-Line HTML Editor.
---
---