Absolute FAQ Manager .NET
FAQ Manager and Knowledge Base Software in ASP.NET The Customer Support Software for Maintaining Online FAQs
» Buy Absolute FAQ Manager now!
» Features and System Requirements
» Online Demo
Introducing Absolute FAQ Manager .NET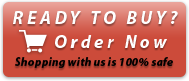 Absolute FAQ Manager .NET is a state of the art FAQ Management and very affordable Knowledge Base Software that will allow you to create a LIVE online archive of frequently asked questions which your customers can query 24 hours a day / 7 days a week and get the answers they need when they need them.
The Absolute FAQ Manager Video Introduction :
By empowering your customers to help themselves, your customer support costs will drop, your customer satisfaction will sky-rocket, as will your sales. And all that means : More time for you to what you want to do. Check this video :
A New Concept in Online Customer Support
Lets face it, customers want support now but having a dedicated support staff is expensive and you cannot be answering questions online all day. Enter Absolute FAQ Manager, a proven way to set your customer support on Auto-Pilot and let your customers get the support they need automatically with minimal interaction from your part!
What will It do for you?
What makes Absolute FAQ Manager .NET stand out of the crowd when it comes to choosing a FAQs and Knowledge Base Management system? besides being a fully automated customer service application for your web site, its ease to use and no frills integration, here are some of the top reasons why our product is your best choice for delivering answers online automatically to your customer's inquiries :
A breeze to Use and install!

Absolute FAQ Manager can be plugged into any site in a matter of minutes , its easy to use interface makes it perfect for non-technical users to work with. It's all here and is completely intuitive!
No Recurring Fees of Any Kind
Absolute FAQ Manager runs on your own web site unders your control and domain. There are no recurring fees, you receive a complete software to install in your web site and provide automated customer support from there!
No Need for a Dedicated Support Staff!

Customer support is a demanding task. The Absolute FAQ Manager takes care of your support requests automatically, you don't need a dedicated support staff!
Drop your support costs!

What if Your customers don't have to call your company or send you an e-mail to get an answer to their question?. With Absolute FAQ Manager you will be delivering Customer Support online 24 hours / 7 days a week without the need of a dedicated help-desk staff.
The more it is used the More Powerful It Gets!

If your customers cannot find an answer to their questions, they can forward them to you through the system and once answered you can automatically add them to the knowledge base thus ensuring that the next customer with a similar question will receive an instant answer!
Unlimited users and topics!

Unlike other support systems, There are no built in limitations for the number of users that you can set up to work with your Knowledge base. You can get your entire staff to work with the application without having to purchase additional licenses!
Content Syndciation and Social Bookmarking
Absolute FAQ Manager lets you syndicate your FAQ's and Articles through RSS feeds. Your customers can get the latest updates from your knowledge base directly into their RSS News readers!
Developed used Microsoft's .NET technology
Absolute FAQ Manager has been developed using Microsoft's next-generation .NET platform which provides the highest level of scalability and reliability for web based applications today. You will get a state of the art-application ready to run on your site!


Absolute FAQ Manager Will pay by Itself... Guaranteed!
Make no mistake, Absolute FAQ Manager is an application that will pay by itself , Its unique self-service and self-support approach makes it the perfect tool for providing answers online to your customers just when they need it most!.
And You Don't Need a Dedicated Support Staff!
By providing an automated knowledge base of your frequently asked questions that automatically grows according to your customer requirements, your users will be able to get the support they need by themselves 24/7 with minimum interaction from your part!
» Features List » Online Demo » Order now!
---