Absolute Newsletter 7.0
E-mail Newsletter Marketing Software In ASP .NET for Internet E-mail Marketing
E-mail Newsletter Marketing Software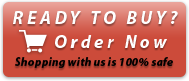 Internet Marketing through E-mail based newsletters are one of the most powerful and cost effective marketing tools today and the Absolute Newsletter system comes packed with everything you need to get the most out of this powerful marketing channel.
Including template based newsletters, automatic link tracking and a powerful e-mail delivery engine, This is the perfect solution for small and medium size sites looking to boost their revenues by getting the most out of an e-mail based newsletter or mailing list!
Under Your Full Domain and Control!
The Absolute Newsletter is not a hosted solution. It runs under your own site and domain. You don't have to pay any recurring fees or rely on 3rd party companies to maintain and publish your newsletters. This powerful system doesn't require any additional software, there are no monthly fees or expensive programming and is entirely self contained.
Absolute Newsletter is entirely web based, meaning that you only need a web browser and an Internet connection to publish and administer your newsletters.
Support for unlimited mailing lists and newsletters
You can set as many e-mail distribution lists and publish as many newsletters to them as your server can handle.
Uses The Latest Web Technologies
Developed using ASP.NET technology and SQL Server Stored procedures for the best scalability and reliability. Microsoft's .NET ensures the best scalability and reliability for a web based application.
Sleek and Intuitive User Interface
User-friendly, web-based interface to administer the system from anywhere with web access. No matter if you're out of the office, on a business trip or at home, all you need is a web browser and an Internet connection!
Support for virtually unlimited number of publishers and mailing lists.
Set unlimited mailing lists and assign any number of publishers to each. As many as your server can handle.
Opt-In subscription lists.
Optionally send an e-mail verification to confirm the validity of the user's email address and to prevent people from maliciously subscribing others to your newsletters.
Supports for HTML and Text based newsletters.
Support for special glyphs and characters. Include eye-catching characters in your message and subjects like "♞ It's your move - chess club signups!" or "❶ Call ❷ Chat ❸"
Social Share and Send To Friend Options
Your subscribers can share your newsletter on Facebook or Twitter automatically from within the newsletter received. They also have the option to send it to a friend.
Automatic handling of bounced back messages
Just set up an e-mail account where all the bounced messages should be returned to and the Absolute Newsletter will check this account and update your subscriber's list automatically.
Define the number of bounces before removing a subscriber
You can have the application count the number of times that a message gets bounced from your subscribers and only remove their e-mail address if they reach a number of bounces.
Option to resume the sending of messages
At any time, you can resume the sending of newsletters to your subscribers. This option is useful if a newsletter failed to complete its delivery or you had to stop broadcasting.
Attachments support
You can attach any number of files to be sent along with your newsletters.
Export Options
Easily export your subscribers' data using Microsoft Excel or CSV files.
Bulk Importing options
Batch import e-mail addresses and names to your subscription lists. Paste or upload your CSV file, Absolute Newsletter will import each subscriber once and remove any duplicates
Mail merging and personalization options
Personalize your newsletters by including the subscribers' name, email and other information collected.
Option to track e-mail views and link clicks
Check which of your subscribers have opened your newsletters by enabling this option, and get track linking information based on each subscriber
Automatic link tracking
Your newsletters links are automatically tracked by Absolute Newsletter.
Independent administration area for your subscribers
Your member can manage their online subscriptions and registered information independently using a very easy to use web interface.
Supports both public and private lists
Private lists are not available to subscribers and only the list owner can subscribe users to it.
Built-In HTML editor
The Word-like HTML editor makes it very easy to you and your publishers to compose rich-content newsletters, plus you can optionally enable it with spell checking.
Option to clone newsletters
Easily create new ones based on any previous newsletter content.
Send Web Page
You can optionally send any web page as the body of your newsletter.
Templates support
multiple free templates are included for formatting your e-mails, plus you can add your own.
Option to send a newsletter preview
You can forward a preview of the newsletter to any e-mail address that you want.
Auto Generate Newsletters from HTML
Generate Text based newsletters our of your HTML body by just clicking a button.
Newsletter Subscription Form Generator
Create custom subscription forms that you can paste on your web pages to collect your subscriber's information.
Custom subscription fields
Have up to 5 custom fields to collect data about your subscribers.
Unsubscribe Signature
Include an unsubscribe signature with all your outgoing messages to comply with anti-Spam laws.
Asynchronous mail broadcasting
Use built-in ASP.NET threading to queue and send your e-mail asynchronously. This option is very useful if you have a large list of subscribers because you don't have to wait for the whole list to be broadcasted, it will be queued by the web server and delivered on its own.
Amazon SES and GMail support
Don't have a SMTP Server? No problem! Absolute Newsletter supports Amazon Simple E-mail Service (Amazon SES) which costs just pennies and provides blazing fast e-mail delivery. You can sign up for Amazon SES at http://aws.amazon.com
Supports SSL
You can even use Google's SMTP Server or any other SSL based SMTP Server. This was not possible before, nor many newsletter scripts support it.
Option to set e-mail delays and batch sending size
Define how many e-mails can be sent at a time and how much time must pass before processing the next batch. This is useful in a shared hosting environment where there are limits as to the number of e-mails that can be sent at a time.
Unsubscribe Notifications
You can define an e-mail address to be notified of any subscribers who have removed themselves from your lists.
Support for unlimited mailing lists and newsletters
You can set as man
Newsletter Archive
Your subscribers can now browse their newsletters online by searching them from their administration area
Custom Automated Messages
Easily customize the system automated messages from the options screen. Set your "Password Reminders", "Subscription Confirmation" and more.
Automatic Bounced Messages handling
You don't have to be constantly monitoring your e-mail account to get your bounced messages and update your subscriber's database. Absolute Newsletter does it for you automatically. By setting an e-mail account and providing the application with its login information, the Absolute Newsletter will log in and monitor the account automatically. You can also set the number of bounces for your subscribers before removing them from your database. It is that powerful!
Absolute Newsletter Will Pay by Itself!
With all these features, we can only assure you that our powerful solution will help you get the most out of the most powerful marketing media on the web : E-mail Newsletters Internet Marketing. Absolute Newsletter will help you to establish new contacts with your clients. Newsletter and E-Mail Marketing management has never been so easy!
Absolute Newsletter runs on your server under and your own domain. You will not depend on any 3rd party company or pay any recurring fees.The full application runs under your site and control, Plus, you can fully customize it to suit your needs!
Plus Much More!
Our affordable e-mail newsletter broadcasting software helps you grow your business by building trust and establishing reputation or a mark . If you're serious about Web marketing, The Absolute Newsletter is the perfect tool to promote your products and services and maintain a permanent marketing connection link between your customers and you!
Absolute Newsletter has been developed using SQL Server Stored Procedures and ASP.NET (the latest web based technology from Microsoft). This powerful combination ensures the best scalability and reliability possible for a web based application.
System Requirements
Absolute Newsletter is a web based application and requires a Microsoft Windows based web server to host the application and a web browser to use it. This application has been developed using ASP.NET technology.
Requirements 
Web server

Absolute Newsletter has been developed to run exclusively on web sites hosted on Windows based Servers with support for the Microsoft .NET Framework.

ASP.NET 4.0 or higher is required

Please note that this is a high performance application. Web hosts like Godaddy and Network Solutions, while very cheap, have several strong limitations over .NET apps and therefore are not advised for hosting this type of software.

Database

Absolute Newsletter has been developed to run exclusively with SQL Server 2000 / 2005 or higher databases. If you don't have SQL Server , you can use MSDE which is a scaled down version of SQL Server or SQL Server Express both free from Microsoft's web site (please make sure that you have access to this database if you want to use it).

Special Note :

Please be aware that some web host do not allow sending bulk e-mail, and may suspend your hosting account. Xigla Software holds no responsability for any use that you give to the application. Check with your web host before using this application.
---