Absolute Form Processor .NET
Form to Email Script Form Processing Software and Formmailer Script
» Buy Absolute Form Processor .NET now!
» Features
» Online Demo

Introducing Absolute Form Processor .NET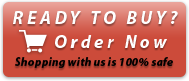 Absolute Form Processor is a powerful tool for collecting and processing your web based HTML forms. The main feature of this app is that you don't have to waste time developing server code, validation rules , form mailers and auto responders for your web forms, the program does it all for you.
Absolute Form Processor is much more than simple Form Mailer script. It can process submissions made from any HTML web form, validate the information sent, store the collected data into its database, forwarding by e-mail the collected info to anyone and even delivering an autoresponse to the user upon submitting the form!
Absolute Form Processor is More Than a Form Mailer Script!
The Absolute Form Processor is the perfect solution for gathering feedback and customer information on your site. It is an application with tons of uses : use it to create online surveys, order and registration forms, collect e-mail addresses for your mailing lists, create reservation forms, contests and quizzes, support and contact forms and anything else where you just need to capture your customers information.
Top features and Benefits
What makes Absolute Form Processor stand out of the crowd when it comes to choosing a form processing and form mailer tool for your web site? Aside from being the first tool developed of its kind , its ease and being an application with so many uses, here are some of the top reasons why our product is your best choice for gathering feedback and processing your HTML forms :
Easily collect and process information from your web forms

Absolute Form Processor has been designed to process any form submitted to it. You create your forms using your favorite HTML editor and just point them to the system. You won't have to write any validation routines, mail forwarders or autoresponses.
Powerful processing capabilities

You define how your forms should be processed. Set which fields are required through several easy rules, where to e-mail and forward the form results, as well as saving the form data to a database.
Developed using ASP.NET 2.0
Absolute Form Processor has been developed using Microsoft's next-generation .NET platform which provides the highest level of scalability and reliability for web based applications today.
Unlimited Users and Form Processors

Get your whole staff to work with the system. Get the support representatives to receive the information collected from your customer support forms , the guys from marketing to receive the information from their latest survey.
Custom Reports and Autoresponses

You can even define how the collected data should be displayed. Create custom HTML autoresponses to send to your users upon submitting your forms, they can even include information from the submission!
No need to code validation routines or form mailers

Absolute Form Processor will take care of your form processing routines. You won't have to code any validation routines or form mailer systems. This application will even process file submissions if you want to allow file uploading from your forms!
Plus Much More!
Absolute Form Processor goes beyond the regular Form Mailing Script, it is a powerful and practical form processing system intended for the web site that don't want the hassle of coding complicated validation routines to gather data from their forms. No matter if you need a form mailer, a form based uploading system, multiple pages form processing , form to database script, form validation, or autoresponse, it has it all and more!
Absolute Form Processor has tons of uses, you can use it to process surveys, order forms, registration forms, reservation forms, contests, contact forms and anything else where you need to gather customer feedback.
---
» Features List » Online Demo » Order now!
---