Absolute Poll Manager XE
Create Professional Web based Polls and Surveys
» Get Absolute Poll Manager now, FREE!
» Features
» Online Demo
Unleash the power of web based polls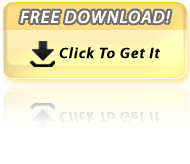 Absolute Poll Manager is a complete and easy-to-use survey software for dynamically adding polls and surveys to your site while creating interest among your site visitors and gathering valuable information about what they think.
You can create complete polls and surveys with any number of questions (using radio buttons, checkboxes, text inputs and even drop-downs) and display and rotate them on your site's pages by just adding a single line of HTML code, is that simple!
Just Upload and Run
Absolute Poll Manager is a ready to run Out-Of-The Box solution that will allow you to easily create professional voting polls and surveys, collect instant feedback and business intelligence from your site's visitors and customers. It takes less than five minutes to have it working on your site, Just upload and run!
Top features and Benefits
What makes Absolute Poll Manager stand out of the crowd when it comes to choosing a survey creation tool and poll management system for your site?, Aside from its ease to use and scalability, here 5 of the top reasons why our product is your best choice for gathering feedback and business intelligence through web based surveys and polls on your site :
Unlimited polls, and questions

There's no built in limit as to the number of polls and questions that you can have. Add as many as your database can handle.
Six question types supported

Use radio buttons, Check Boxes, Drop Down Lists, Free Text and Rating / Scale questions. You can even allow visitors to provide their comments!
Powerful filter tool
Analyze your collected data online. Identify patterns and trends by applying custom filters to your polls, go beyond your users replies and get the information that you need!
Polls Schedule and rotation
Unlike other systems, you can set and schedule polls to appear and rotate in your site at a future date Just One Line Of HTML Code is needed on your pages to insert the polls and rotate them in your site!
Full Reporting Options

Get detailed graphical reports about your polls results, you can even export your data to MS Excel for further analysis.
Plus Much More!
Developed using ASP (active Server Pages) Script, the Absolute Poll Manager is a powerful poll administration system for creating polls and surveys online on your web site. It is the only tool you need to run polls and surveys on your site while gathering valuable information and business intelligence.
---
» Features List » Online Demo » Get it Now!
---