Absolute Image Gallery XE
Photo Gallery Software in Classic ASP Script
Create Image Galleries and Photo Albums Online
» Buy Absolute Image Gallery now!
» Features
» Online Demo
Introducing Absolute Image Gallery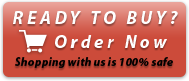 The complete and powerful media gallery software that makes creating and maintaining images and multimedia galleries a snap. The code resides on your web server and searches your web site for new images and files to add to your gallery, all from the powerful (and very easy to use) administration area.
Support for all Kinds of Multimedia Content
With the Absolute Image Gallery, you will be able to organize and maintain any kind of multimedia content on your site: photos, animations, movies, videos, MP3's, WAVs, Real Media, Word docs, Excel docs, Flash animations, all of these file types and more are supported. Plus, you can add support for any file type that you want!
Top features and Benefits
What makes Absolute Image Gallery Manager stand out of the crowd when it comes to choosing an image gallery software for your web site?, Aside from being designed to support all kinds of media content, here are some of the top reasons that make the Absolute Image gallery your best choice for administering a media gallery online on your web site :
Unlimited files and categories

There's no built in limit as to the number of files and subcategories that your gallery can have!.
No FTP Required
Images and Files can be uploaded either by FTP or from within the application. Absolute Image Gallery supports several upload components and also comes with its own upload script!
Category based browsing
Users can browse the files through categories and an easy to use search system, they can also view the files in automatic or manual slide-show modes.
Send as Postcard Option

Users can select your files and send them as postcards by e-mail!
Batch Thumbnailer Included

Includes an easy to use Batch Thumbnailer program for easily creating thumbnails of your files!
Description fields

Files can have their own captions and descriptions. The Powerful administration area lets you easily search and locate the files that you need to manage, plus you can add HTML code to integrate Absolute Image Gallery with a shopping cart system!
Public Upload Option

You can set whether or not to allow your users to upload content to the gallery, you can set the folders, the file types, even the maximum sizes and a pending status!
Favorite Files

Users can mark their favorite files and then have them sent by e-mail.
Plus Much More!
Absolute Image Gallery comes packed with everything you need to start your own media gallery in minutes. You can have all types of digital content in your galleries. Absolute Image Gallery is not just a picture gallery system, but a complete digital assets administration system. Plus, It comes with a powerful Batch thumbnailer utility for easily creating thumbnails of your files, totally Free!
---
» Features List » Online Demo » Order now!
---